WHO WE ARE

Hawkeye Steel Products, Inc is a manufacturer with three brand names, all with deep roots in American agriculture. Martin Lorenzen, a German foundryman, originated Pride of the Farm® in 1920 in Marshalltown, IA and then moved to Waterloo, IA in 1923. Brower® was founded by William Brower, in Quincy, IL in 1923. Pride of the Farm® and Brower® consolidated their manufacturing in Houghton, IA in 1985. In 1995, Span-Tech® fabric buildings were developed internally by Hawkeye Steel.
Pride of the Farm® feeds and waters hundreds of thousands of animals in the USA, Canada and Europe. Pride of the Farm® manufactures heated drinkers and energy free animal drinkers, hopper bottom feed tanks and confinement swine equipment. Customers include the very largest cattle feeding and hog production operators.
Span-Tech® fabric buildings are popular for storage of equipment, grain and hay and other materials, for equine riding arenas and for animal production including cattle feeding. Span-Tech® buildings are also popular for storage of corrosive materials such as fertilizer, salt, chemicals and composting animal wastes and mortalities. Open span widths up to 200 feet and more than 250 models are manufactured.
Brower® manufactures animal feeding and watering equipment with emphasis in the poultry market. Brower® also sells a unique line of equipment for small plant poultry processing. Brower® exports its equipment every year to Canada, Mexico, Central and South America, the Caribbean Islands, Asia and Africa.
Brower® manufactures quality, innovative equipment for animal agriculture. Our products find their way into some substantial enterprises but traditionally most of our sales have supported the efforts of hobbyists. Now in our market, there is an intersection of hobbyists and those of you serious about locally grown food.
We have multiple feeding and watering options for locally grown poultry and eggs, swine, beef cattle, sheep and dairy. We do a superb job for poultry incubation and brooding as well as for equine and wildlife enthusiasts. In recent years, we have substantially added to our egg nest offering including cage free colony nests which can be automated. Our game bird feeder used in flight pens still dominates this niche. We have the USA's broadest line of equipment for small scale poultry meat processing. Our swine feeders are popular for local food production but are also very prominently used for show pig, 4H and FFA projects. We have the USA's top selling outdoor mineral feeder. Our energy free drinkers sport the superior feature of the FLAP—superior because our flaps work in the severest conditions. Are they really energy free? One hundred percent—and you get the opportunity to use a product which works in sub zero temperatures with a zero carbon footprint.
We very much enjoy doing business with all of our customers. We have known many of you for years as customers and as friends. Welcome to all new comers. Thank you for the opportunity of serving you.
Sincerely yours,
Tom Wenstrand, President
Cindy Wellman, Vice President
The U.S. Poultry and Egg Association is the world's largest and most active poultry organization. We represent the entire industry as an "All Feather" association. Membership includes producers and processors of broilers, turkeys, ducks, eggs, and breeding stock, as well as allied companies.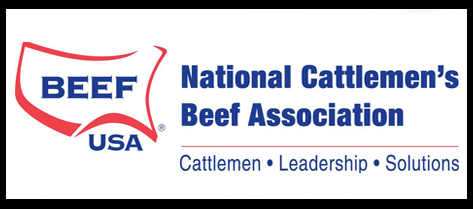 National Cattlemen's Beef Association
Initiated in 1898, the National Cattlemen's Beef Association is the marketing organization and trade association for America's one million cattle farmers and ranchers. With offices in Denver and Washington, D.C., NCBA is a consumer-focused, producer-directed organization representing the largest segment of the nation's food and fiber industry.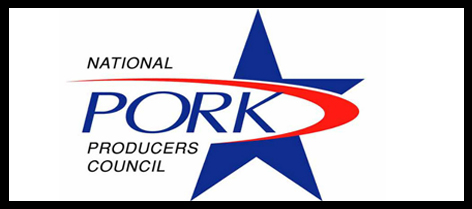 The National Pork Producers Council, which consists of 42 affiliated state associations, is the global voice for the U.S. pork industry, enhancing opportunities for the success of pork producers and other industry stakeholders by establishing the pork industry as a consistent and responsible supplier of high-quality pork to domestic and world markets.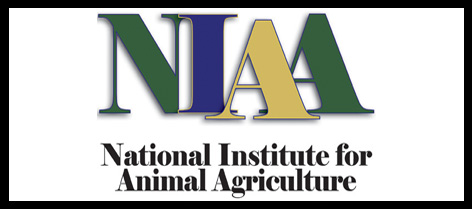 National Institute for Animal Agriculture
Hawkeye Steel Products, Inc has been a very long time member and supporter of the National Institute for Animal Agriculture (NIAA). The organization brings together equipment and supply manufacturers, pharmaceutical companies, animal health professionals, academia, regulators and most any entity serving animal agriculture. With focuses on animal care, animal health and food safety, NIAA provides information, education and solutions.