Brower
Gets the Fundamentals Correct
Superb and Simple Design
Premium, Galvanized Steel
USA Craftsmanship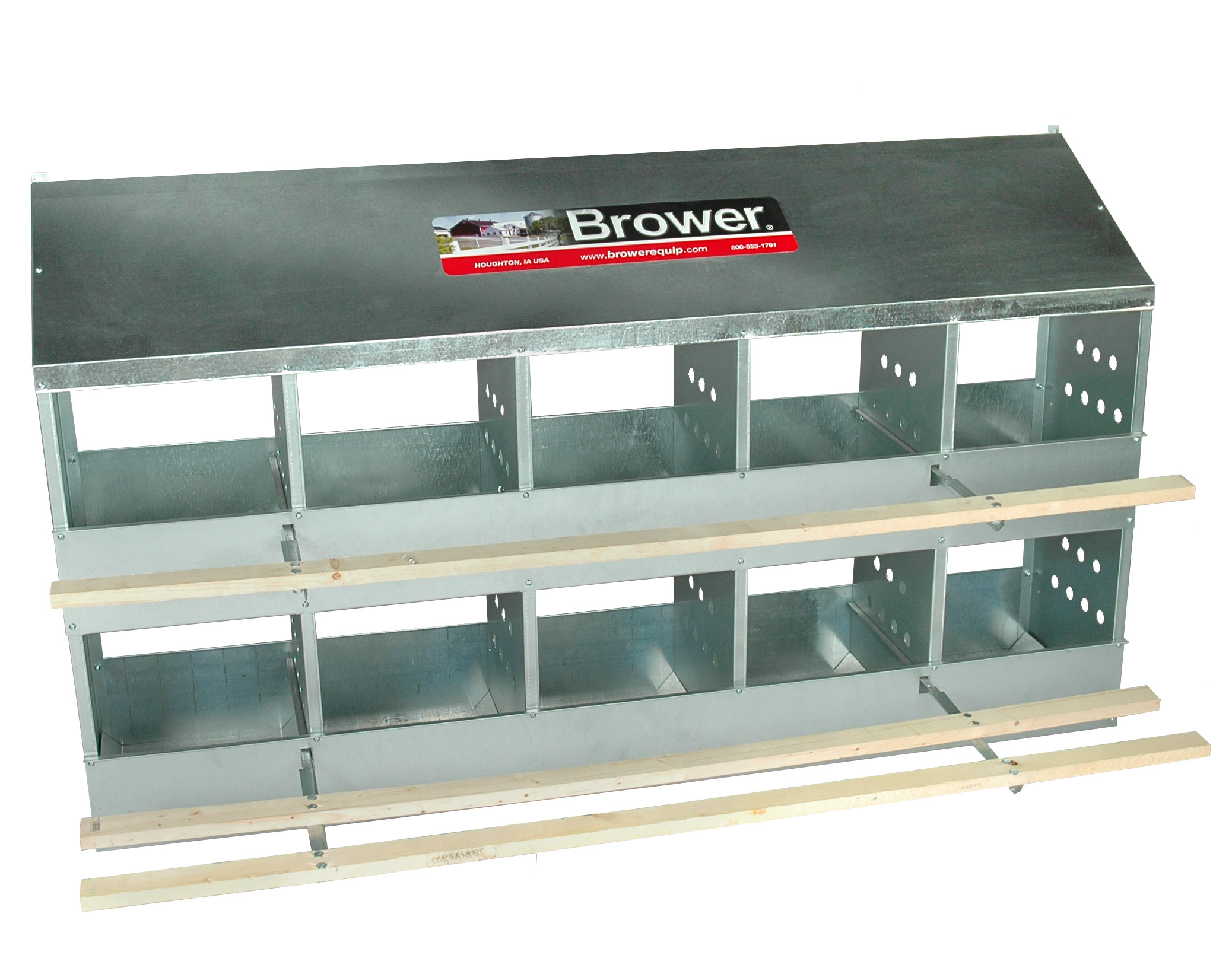 Model 410B
Nest
Brower gives you what you need. All exposed edges hemmed to prevent injury. Ventilation holes for excellent air flow. Removable nest bottoms for easy cleaning and litter replacement. Double bolted perches are standard on all 5 sizes. Perches facilitate birds entering the nest. The perches fold up to keep birds out of the nest if you want to do that. Standard hanger brackets. Easy to assemble.
Birds per Nest: 50-60. Holes: 10 in 2 Tiers. Length: 60 inches(152.4cm). Shipping Wt: 50 lbs.(22.7)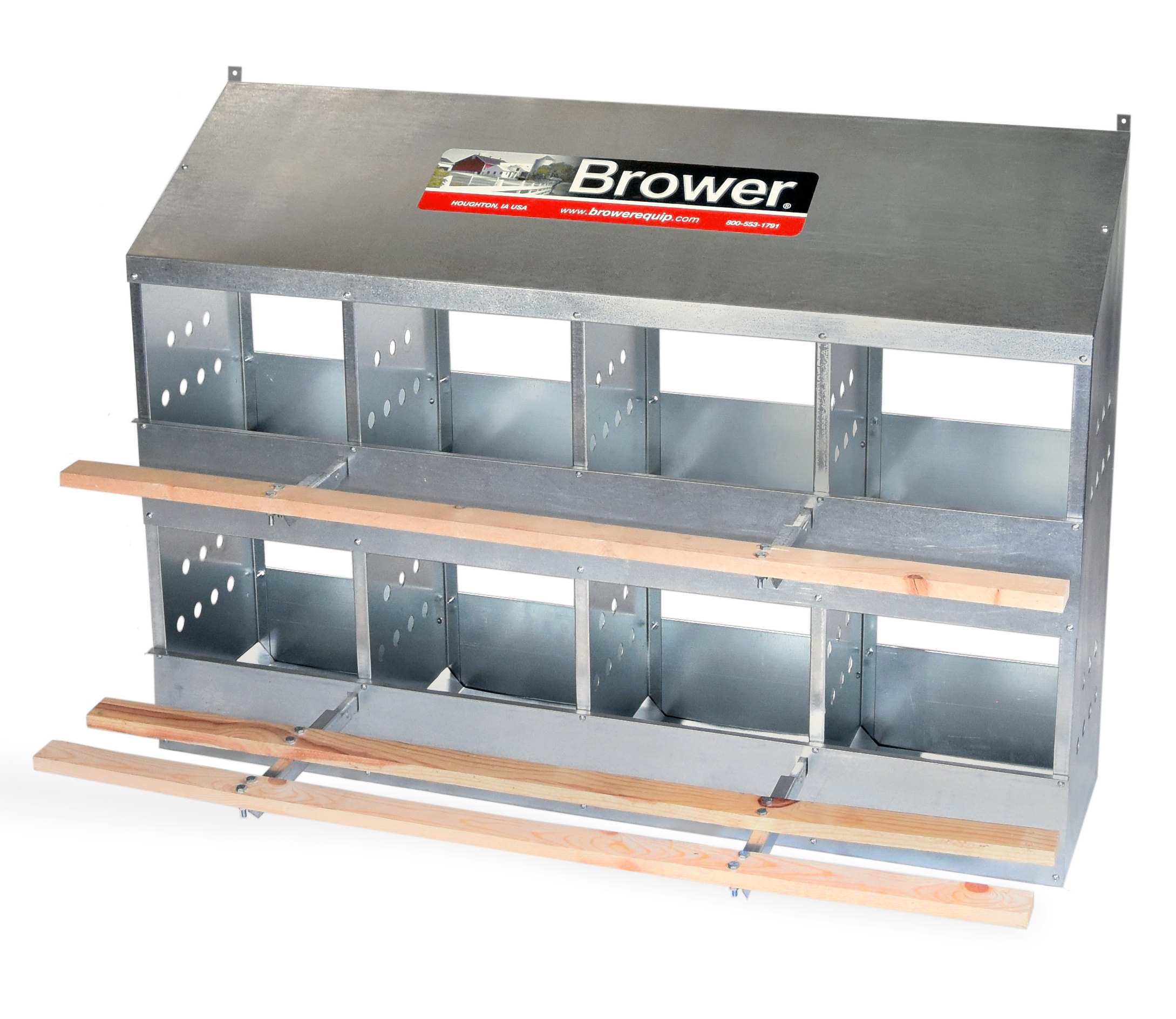 Model 408B
Nest
Birds per Nest: 40-50. Holes: 8 in 2 Tiers. Length: 48 3/4 inches(123.8cm). Shipping Wt: 51 lbs.(23.2)
Model 406B
Nest
Birds per Nest: 30-40. Holes: 6 in 2 Tiers. Length: 36 3/4 inches(123.8cm). Shipping Wt: 51 lbs.(22.7)
Model 404B
Nest
Birds per Nest: 20-30. Holes: 4 in 2 Tiers. Length: 26 inches(66cm). Shipping Wt: 24 lbs.(10.9)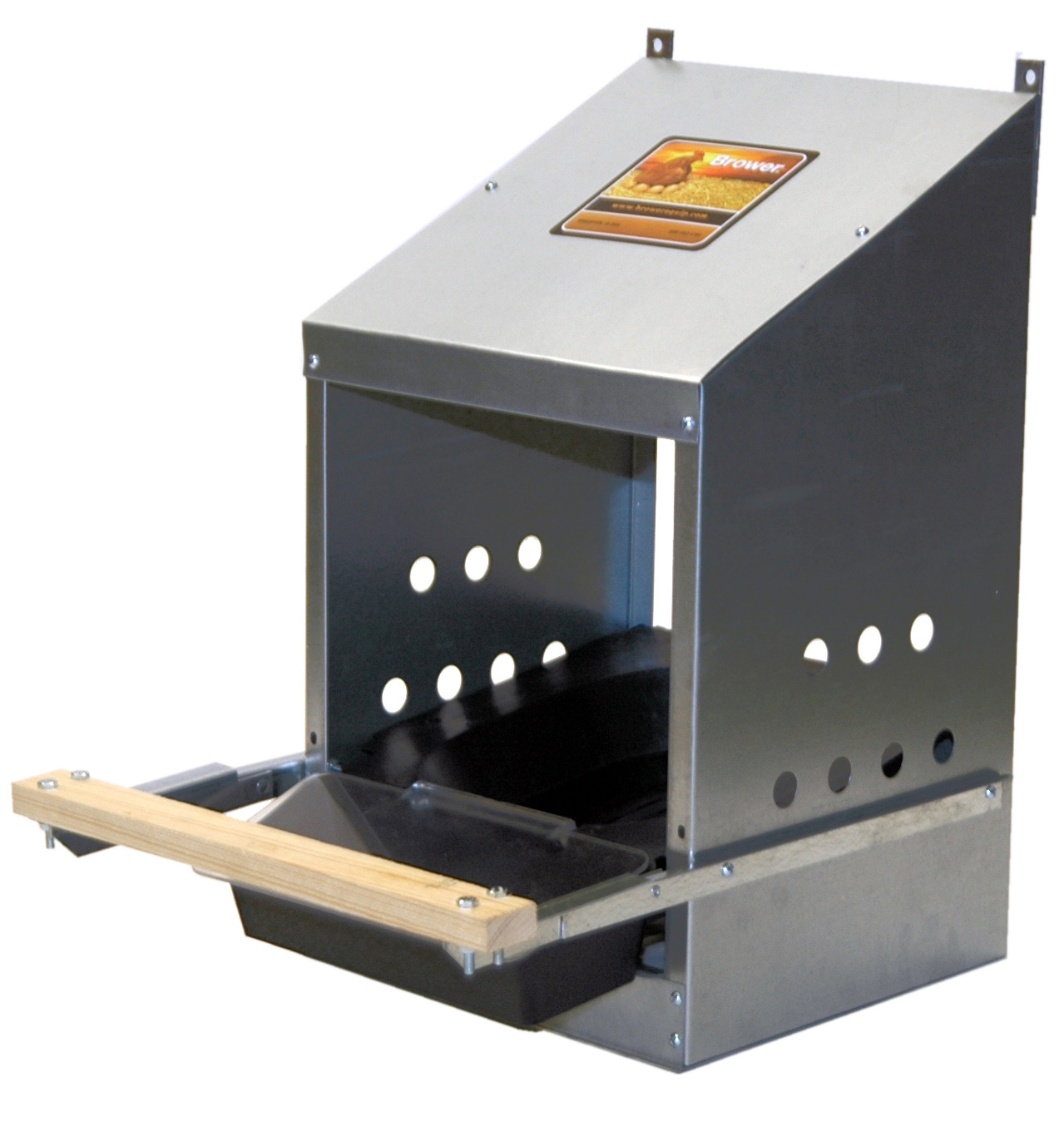 Model 401RO
Nest
Birds per Nest: 5. Holes: Single. Length: 13 1/2 inches(34.3cm). Shipping Wt: 11 lbs(5.0)
Nest
Pad
Reduces Labor
Slotted for Air Circulation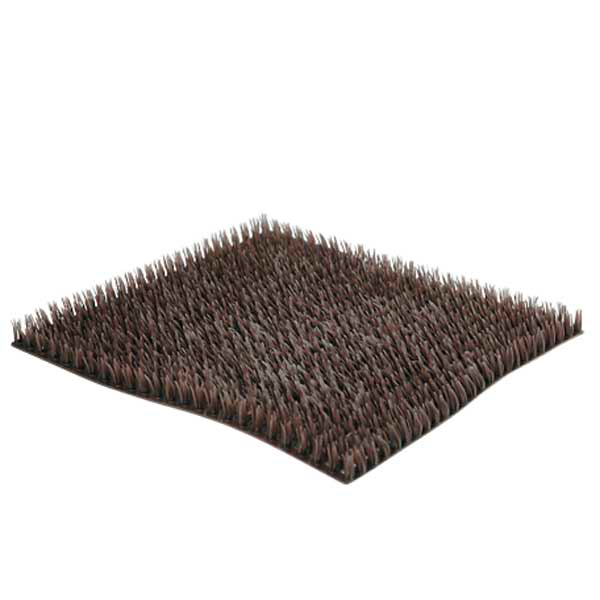 Nest Pad
Model 401BNP
Encourage hens to lay in the nest (instead of on the floor) by providing more comfort. 12"(30.5 cm) x 12" pads are slotted for good air circulation and for allowing droppings to fall through the pad. Reduce labor and possible contamination of litter in the nest. UV protected poly material can be washed and disinfected. 7-10 year life. 1/2" height.
Plastic Coated
Egg Basket
Cushions Eggs
Reduces Breakage
Model 215
Plastic Coated Egg Basket
Made of heavy wire securely welded at every joint. Continuous feet around base allow air flow under basket for fast cooling of eggs. Thick, plastic coating cushions eggs and reduces breakage...will not mark eggs. Will not deteriorate with detergents or extreme temperatures. Holds 15 dozen chicken eggs. Height: 9" (22.9 cm), Diameter: 14 1/2" (36.8 cm) Top: 10" (25.4 cm) Bottom. Weight: 1.6 lbs. (.7 kg).
Colony
Nest
12 Inch
and 18 Inch Widths
Model COL4
Colony Nest
Designed to accept automatic egg belt collection system.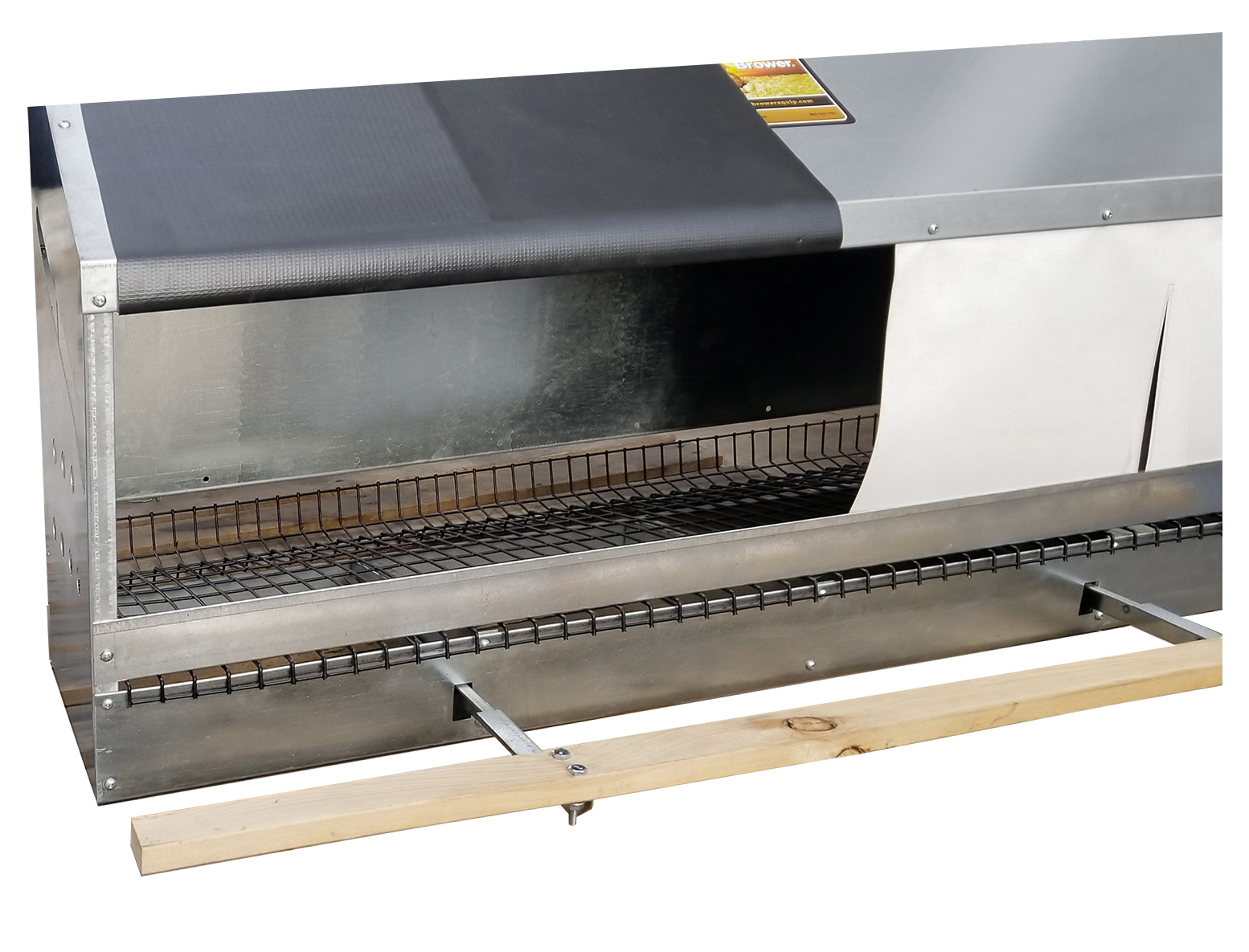 Curtains, 9.5 ounce, Black/White. Height of front opening with retainer bar 8".
Half inch holes with grommets for lock out pull cords. Slots on each end for lock out bar. 1" x 12".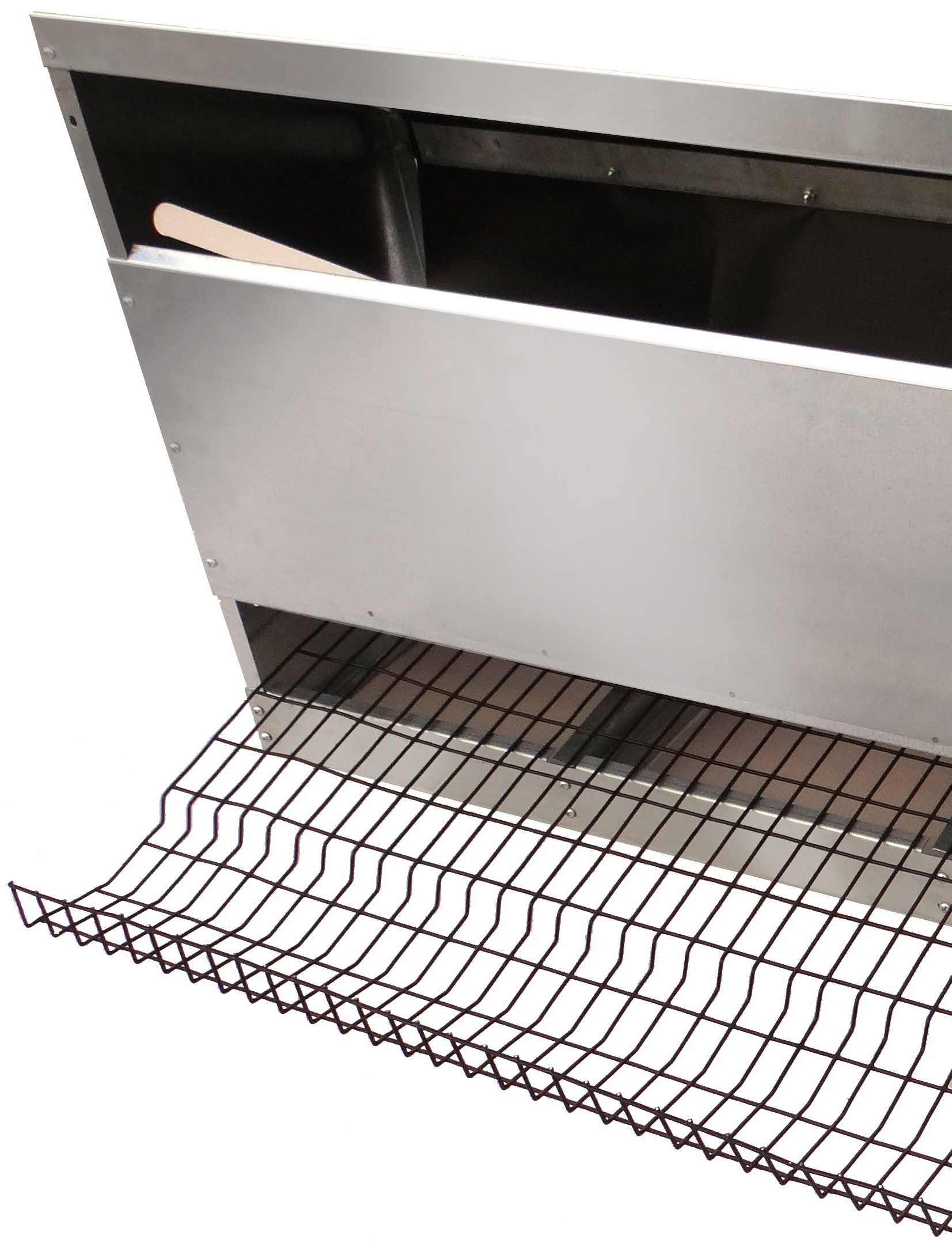 3" Opening above back panel.
Width of flooring for egg belt 5"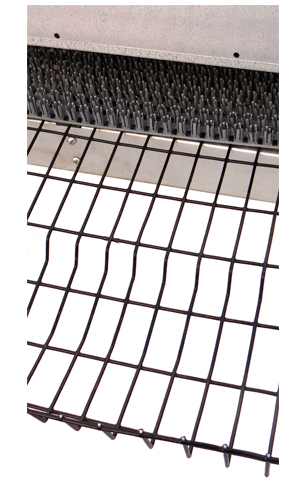 3/16" holes for dead bird retainers
Nest pads 11.5" x 46" or 17.5" x 46".
Nest Pads are optional
Flooring is 1" x 2". Poly coated 14 gauge.
Perches are hinged. Perches are optional.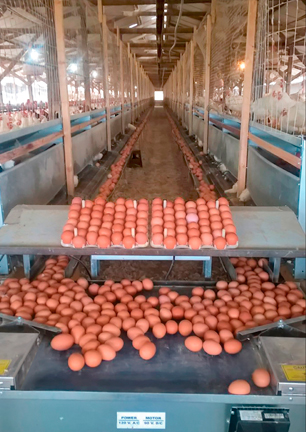 Back Roll-Out
Colony Nest
It's easy to go down the center aisle to service the belt or the collector.
Note: A center aisle is not the only option. We would be glad to work with you exploring other options depending on your building layout.
There is visibility to the egg belts at all times. If there is an obstruction, you know exactly where to go to resolve the problem.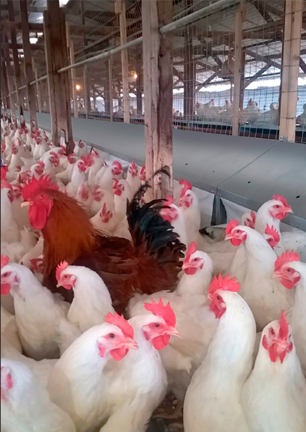 Back Roll-Out
Colony Nest
Also, removable poultry netting can be placed between the roll out egg belt flooring on each side. The netting prevents birds from getting access to the egg belts. This allows you to increase your effective floor space since birds can use the center aisle way space.