Creep Feeders
and Waterers
A Model for Every Application,
Every Species
Model 18CF
Creep Feeder
Model 18CF Creep feeder is perfect for starter and prestarter pellets. Made of durable galvanized steel...easy to fill and to clean. Feed adjustment. Feed saver flange on trough.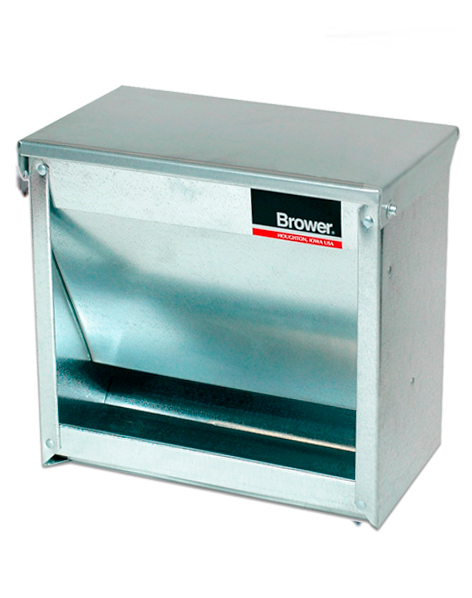 Model 1CF
Creep Feeder
Model 1CF Creep Feeder takes care of one litter comfortably; just hang on wall and fill.Top cover keeps feed fresh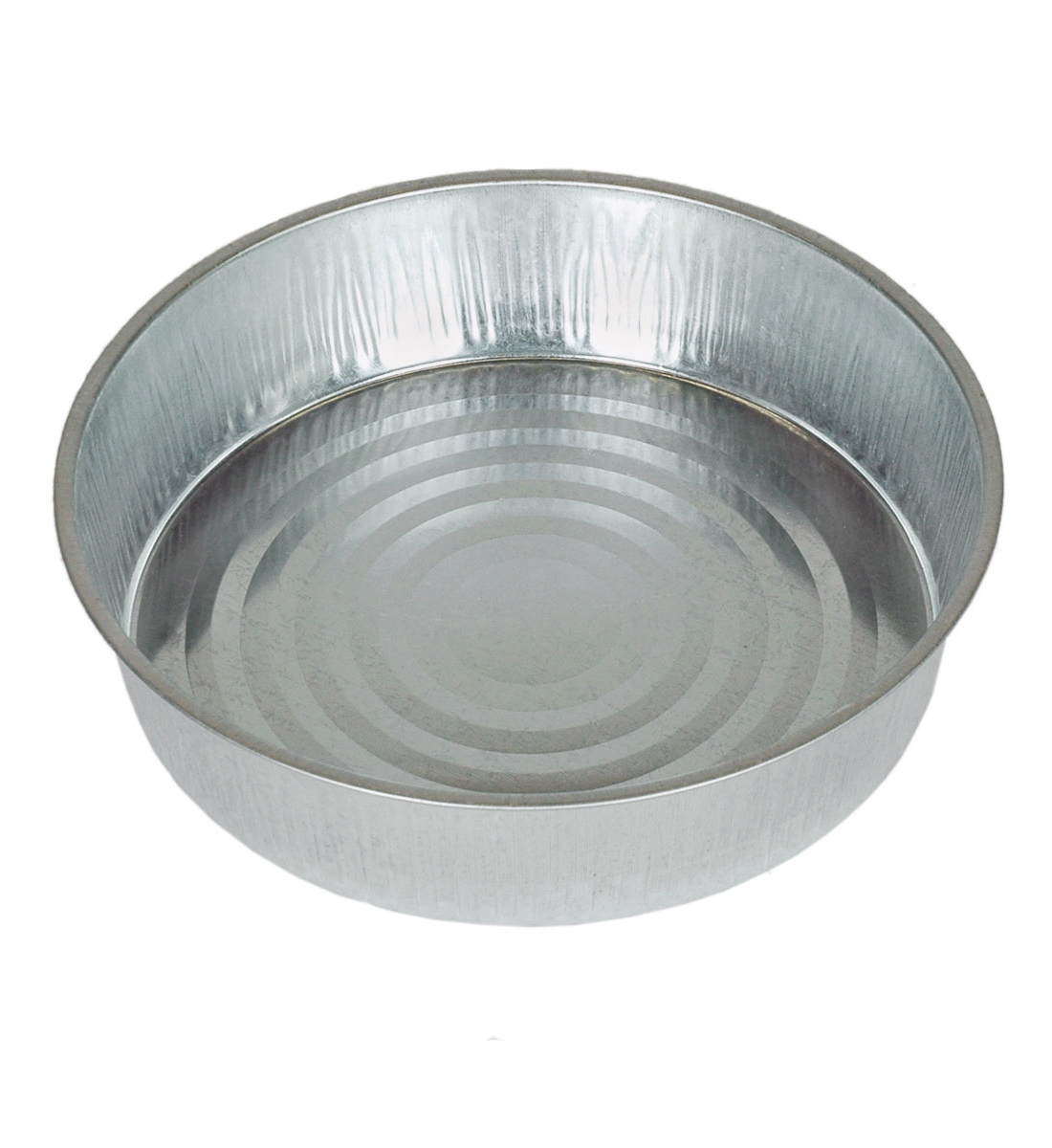 Model 6160
Utility Pan
Model 6160 Utility Pan one-piece galvanized steel; no seams to leak; perfect for hundreds of uses.
Model WN3
Nipple Waterer
Stainless steel body; plunger and spring. Brass base with 7/8" hex had and 1/2" thread. Three (3) position adjustable orifice to handle most water pressures. Easily removed domed screen.
Pig
Creep Feeder
Save Pigs, Save Time,
Save Feed
Model FPCR1
Creep Feeder
SAVE PIGS - Our design allows our creep feeder to be placed in the center of your creep area. The feeder is more noticeable than those mounted in a corner giving all piglets a faster start.
SAVE PIGS - Because our creep feeder allows all pigs to eat. Feeders mounted along a partition or in the corner discourage poor doers from fighting for their place at the trough. Our feeder has up to 3 times the linear trough space compared with rectangular, hide in the corner feeders.
SAVE PIGS - Our creep feeder is readily cleaned with no feed slides or crevices to hide pathogens.
Model FPCR1
Creep Feeder
SAVE TIME - Our feeder is easy to fill with up to twice the square inches of fill openings of competing units.
SAVE TIME - No springs, wing nuts, or moving parts. Nothing to maintain.
SAVE TIME - Hit with a high pressure washer and invert. There's no contending with mounting brackets.
SAVE TIME - Move feeder from creep area to your pre-nursery on use in a comfort stall setup.
SAVE FEED - The combination of the 2.5 inch (6.4 cm) lip and 2 stainless steel pegs practically eliminates our feeder being tipped over by piglets.
SAVE FEED - Our 3 inch (7.6 cm) high wall keeps feed in the bowl and inhibits rooting activity.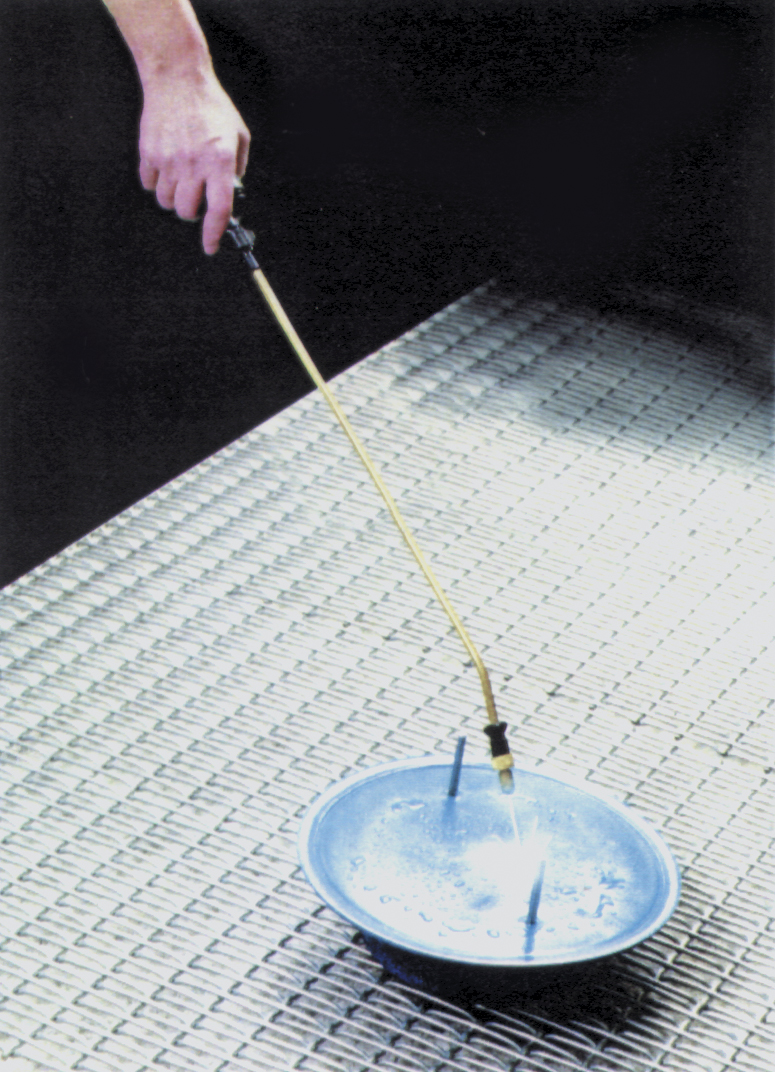 Model FPCR1
Creep feeder
Selected number one among 14 competitive creep feeders in on-farm trial, as reported in SUCCESSFUL FARMING magazine (September 1995). Article had the following to say:
* RATINGS (5 BEING THE BEST)
FEEDER INSTALLATION 5
ACCESSIBILITY OF FEED TO PIG 5
FEED WASTE 5
DURABILITY OF FEEDER 5
CLEANUP 5

Model FPCR1
Discussion
"Feeder easy to place in crate. Pigs went right to this feeder. Two steel pins screw into the bottom to keep the feeder where you put it. Very little feed waste. High sides let pigs in, but feed can't be rooted out. Pigs need to root around in the feed before they learn they can eat it. My favorite feeder, and I would purchase more of these."
Supplement
Feeders
Great for Small Groups of Hogs
4H and FFA Projects
Models 11H and 22H
Supplement Feeder
All Brower supplement feeders are constructed of heavy 20 gauge galvanized steel for years of service. They have an adjustable feed gate at trough with fast feed flow, and a 1" (2.54 cm) wide feed saver lip.The 11H and 22H feeders handle 4 weekold pigs to sows. Top covers raise from back for easy filling without disturbing the hogs. Heavy weathertight trough lids keep out moisture and pests.
Model SF74
Supplement Feeder
Brower's SF74 Gro-Fast feeder is sturdily built to withstand the weather and severe abuse from the largest hogs. Large, free-acting, 16-gauge doors close automatically...designed wide enough to allow large hogs to eat comfortably. Each side has a feed slide adjustable from the outside. "Swing Type" hinges allow cover to drop down flush with side of feeder. End pieces are angle iron reinforced steel.
Models 1HF and 2HF
Supplement Feeders
The 1HF and 2HF feeders are ideal for confinement uses and have keyhole slots for hanging.
Wheel
Feeders
Unique Design
Minimizes Feed Waste
Model WF40
Wheel Feeders
Brower Wheel Feeders have a unique design, in use for over 25 years, which minimizes feed waste. Animals turn a multi-spoke wheel which sweeps feed into the trough. Bump bars located inside the hopper agitate the feed to keep it moving. Feed stops flowing when animals stop moving the wheel, reducing waste. There are no doors which can be a maintenance item. The trough is effectively self cleaning. The feeder is designed so that rain or snow will not wick up into the feeder hopper. Feed flow is easily changed with a side mounted adjustment system.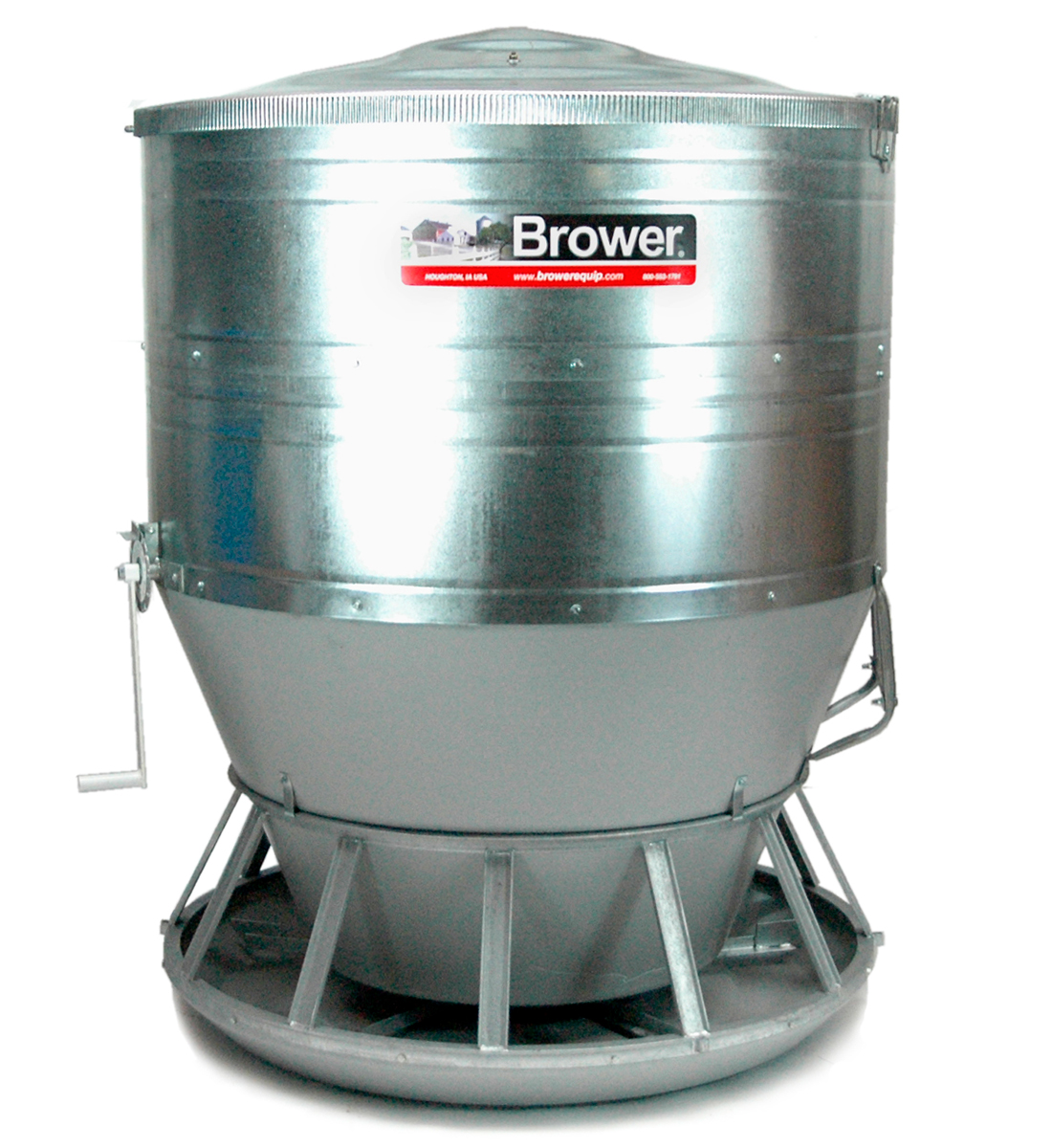 Model WF60
Wheel Feeders
The trough, cone and hopper are constructed of fiber glass reinforced resins. Hopper shells and cover are heavy gauge galvanized steel. Our feeders work well in open lots and fabric buildings. They can be filled with a feed wagon or installed with automatic fill systems. Not designed for pigs under 50 lbs.

Wheel Feeders
Approximate Capacities
WF40 40 Bushels
WF60 60 Bushels
WF80 80 Bushels
About 60 hogs per feeder. 12 feed openings.
Trough diameter: 55 inches. Trough depth: 5 inches.
Hopper diameter: 57 inches.
Overall heights are 59, 75 and 91 inches respectively.
Download
PIG AND HOG FEEDERS PAGES