Simple
Installation
100% Energy Free
No Heat Well Needed Nature's ground water temperature does the job. Our energy-free waterers operate like a thermos all year long. Cool, fresh water in summer's hot sun. Dependable water in sub-zero temperatures.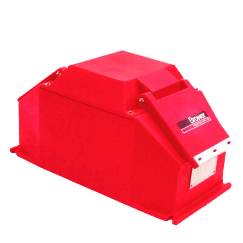 Model MPM10
Swine Drinker
Model MPM10 is identical to Model MPM10A except the MPM10 flaps are 2 inches shorter than those of the MPM10A and also MPM10 flaps have stainless guards.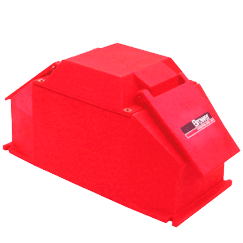 Model MPM10A
Calves, Poultry and Sheep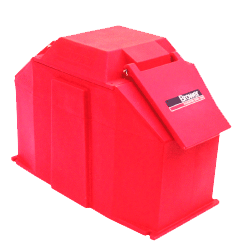 Model MPM20
Cattle, Horses, Elk
And other wildlife.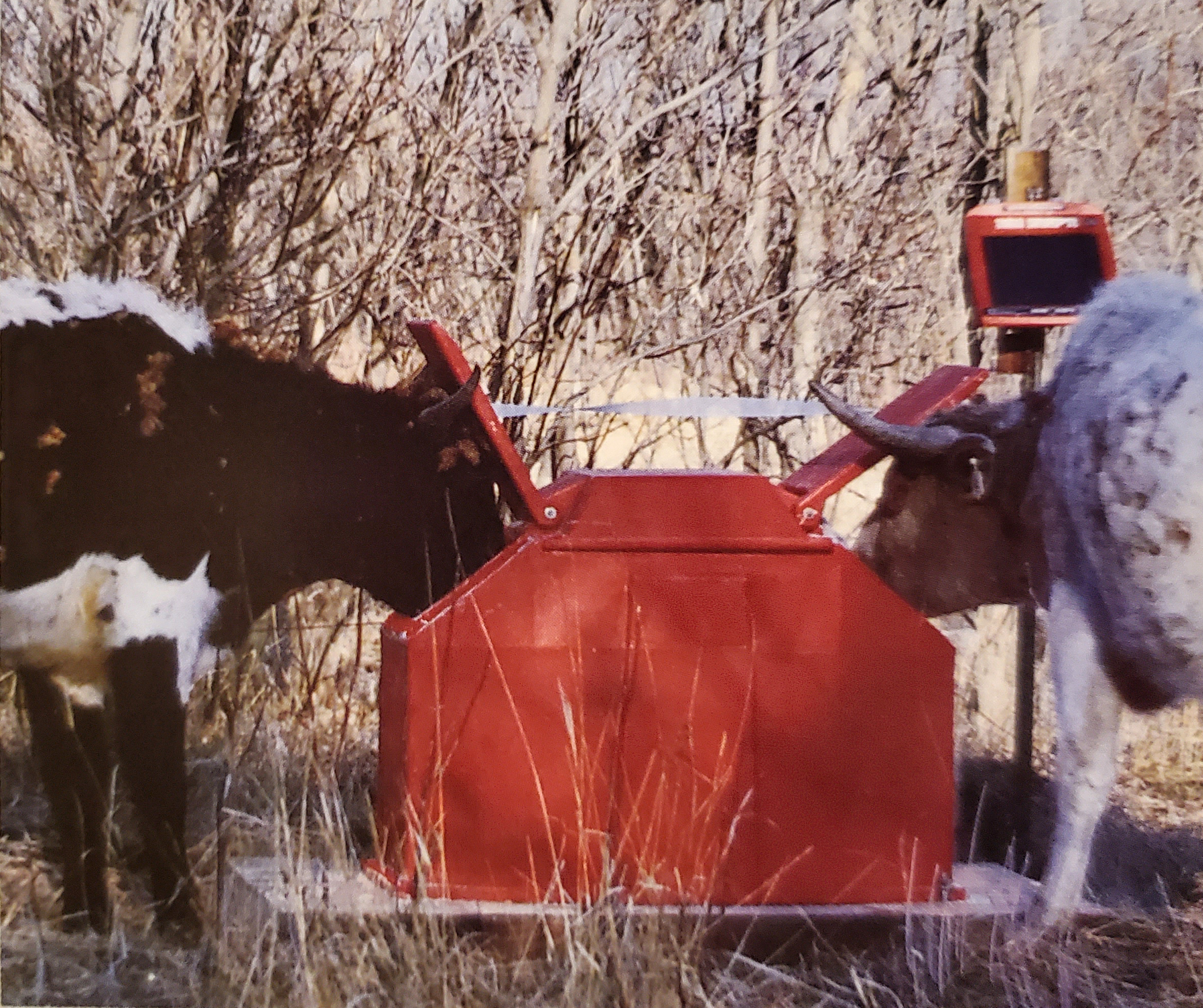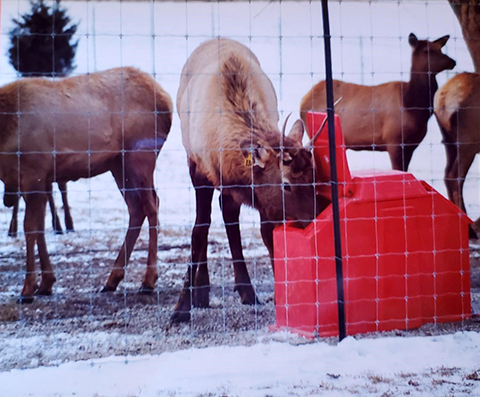 Quality
Features
Check Out
Brower Quality Features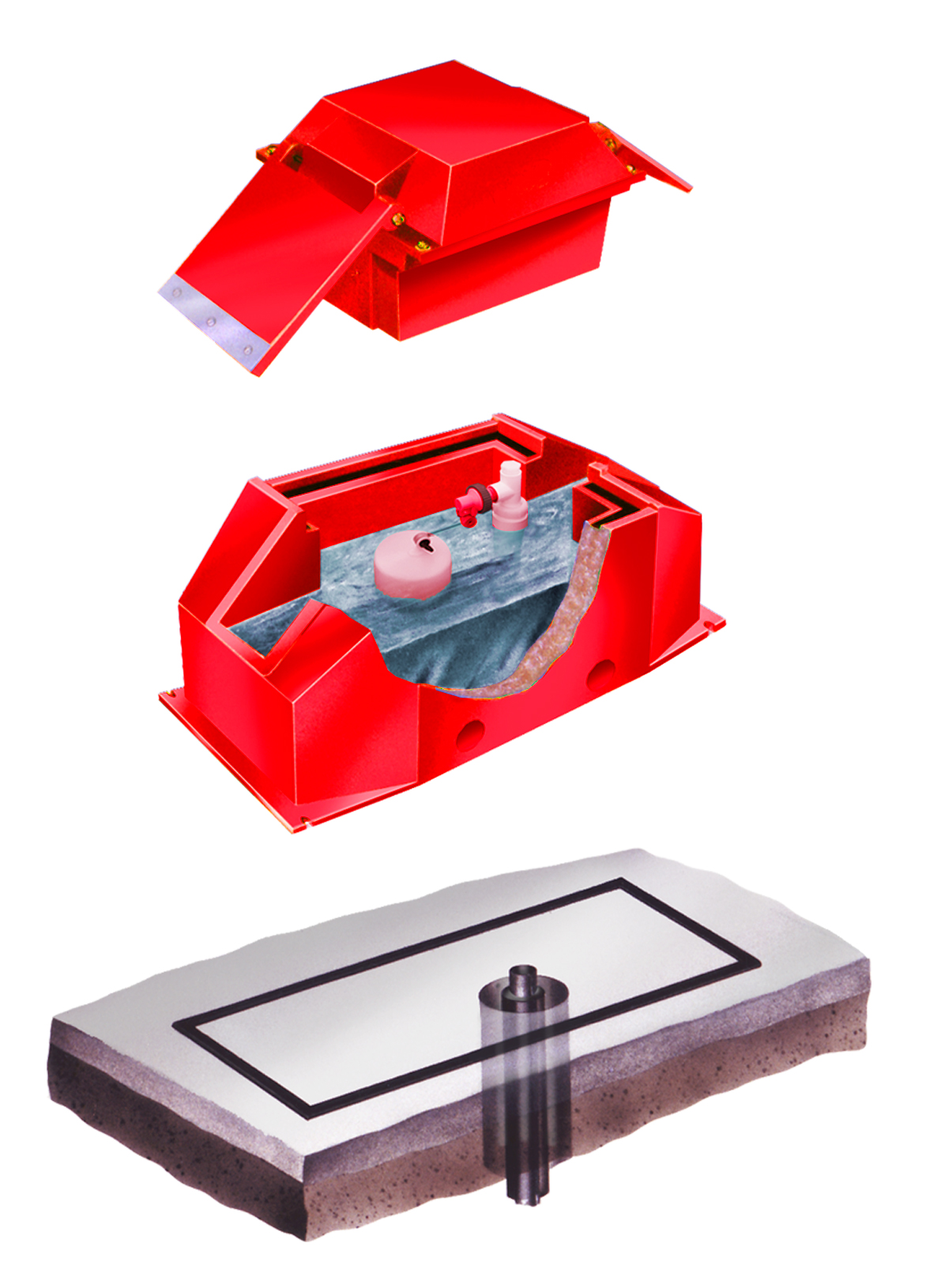 Polar Max

Quality Features...
1. Stainless steel bolts and removable top afford easy access to plumbing.
2. Unique baffles guard against icing and keep valve operating under severest conditions.
3. Notched flanges for easy anchoring.
4. Achieve a quality installation with Brower anchor package. Order Model 383344 which contains 4 anchor bolts, 4 flat washers, 4 plates and 4 nuts, all stainless steel.
5. Weather strip and an insulated sleeve for the supply line come with each unit.
6. Simple installation - no heat well needed; use an 8-12 inch tile; can be fitted on most existing pads.
7. Sealed bottom keeps out moisture and rodents.

...continued
8. Two 2-inch drain holes for fast cleanout.
9. Foam insulation between walls has an R-value of 7.14 inch.
10. Double wall construction contains hindered amine light stabilizer, the most effective ultraviolet inhibitor.
11. Seamless sidewall cannot leak.
12. Tolerance to water level - you don't have to worry about summer and winter water levels. (If the water level is too high on a ball or float type closure, closures can stick.)
13. Dependable, nonsiphoning valve - proven and trouble free.
14. Animal friendly insulated flaps. Livestock can drink out of both flaps at the same time - not always so with a ball closure. No pulleys and cables to foul and rust.

Heat energy is provided by ground water entering the drinker between say 40 degrees F and 56 degrees F. Brower waterers are heavily insulated to hold the heat provided by ground water. As further protection, unique, patented baffles isolate drinking water from the main energy storage body under the valve cover.

Drinking activity replenishes heat gradually lost.The minimal winter drinking activity needed should result in water being replaced twice a day (10-15 animals depending on drinker capacity, size of animals, and whether or not the drinker is sheltered).

If entering water is less than about 40° F, such as water from a pond, mountain spring water or colder ground water, you may experience icing in the drinker openings.
Animal Friendly
Flaps
Better Than a Ball or Float Closure
Attractive Design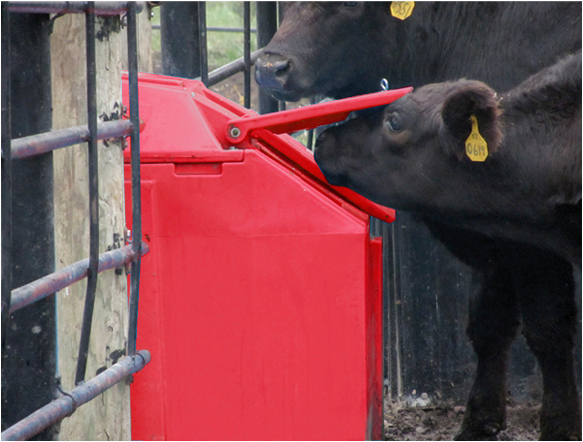 Brower Drinkers
Animal Frinedly Flaps
Animals find our flaps easier to operate than ball or float closures. Animals instinctively have a rooting reflex moments after they are born. This is the same motion newborn animals use while nursing and is the same instinct an animal will use to butt or lift up a flap.
Our flaps are much less likely to freeze than are ball or float closures. Anywhere there is freezing - and the presence of moisture from sleet, snow, even saliva - that freezing occurs on a flat surface and the recessed areas where ball closures sit. Our flaps are positioned at an angle, not on a flat surface.
Contamination of your animals water supply is greatly reduced with a flap compared with a ball or float. In your pens, there are at least 3 sources of potential contamination. The first is from animals. When nature calls, animals will respond whether they are standing next to a feed bunk or next to your drinker. Secondly, when conditions are dry and windy, a lot of the dust swirling around is dried fecal material which can land and accumulate on a flat surface. Thirdly, contamination can occur from flying or perched birds. With ball or float closures, accumulated material on a flat surface is likely to fall into the water source when the ball or float is depressed as animals drink. Because of our rain shed design, the incidence of this happening with our flap on an inclined surface is greatly reduced.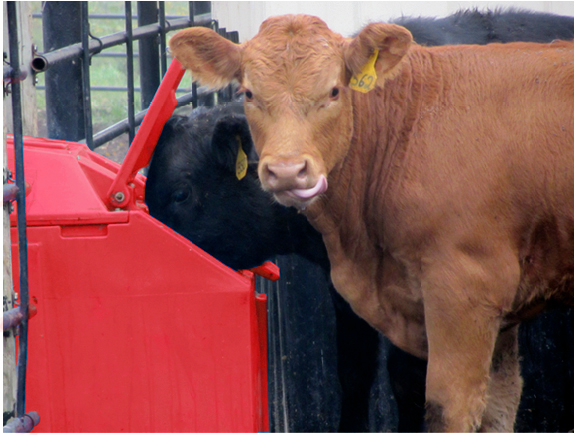 Finally, with our flap, there is greater tolerance to water level. i.e. you do not have to worry about summer and winter water levels. If the water level is too high in a drinker with a ball type closure, the balls can stick. Likewise, with our flaps, animals can drink out of all flaps at the same time - not always so with ball closures where the buoyancy of the water may prevent more than one animal from drinking at a time.
When it comes to 100% energy free drinkers...GO WITH THE FLAP.
Download
ENERGY FREE DRINKERS PAGES